You Will Learn
How to get low-income housing by visiting your local housing agency in your area to submit applications.
How to apply directly to HUD sponsored affordable housing opportunities near you directly. No more just waiting on PHA to process your application. Learn how to increase your odds of finding housing assistance.
How to make use of the HUD resource locator to find affordable housing near you.
To understand the different types of housing programs available to low-income families, the elderly and people with disabilities.
How to get help paying rent and also how to tackle the problem of housing discrimination based on color of your skin, religious beliefs or disability.
---
Low-income housing, also referred to as affordable housing, is made available for households and individuals with low incomes who are not able to afford decent housing.
Access to housing has become more difficult for low-income families due to the COVID-19 pandemic, and various government, private, and non-profit organizations have tried to step in and help salvage the situation by providing initiatives and housing relief programs to assist low-income families and individuals in obtaining housing. However resources are still in high demand and local Housing Authorities are still greatly overwhelmed despite emergency funding programs.
Don't WORRY! The goal of this article is to help you locate ALL affordable housing near you. We hope to increase your odds of being approved for housing assistance. You do not have to wait round on housing vouchers. Keep reading and we will show you how to locate, apply and qualify for all affordable housing near you!

Steps to Locate Low-Income Housing Near You
The government's low-income housing program is administered by the Department of Housing and Urban Development. Locate affordable housing programs near you by following the steps below.
Work with the HUD agency to determine where you want to live and access your location by clicking the

Geolocation Button

on the

HUD resource locator here

.
Search for the contact information of a public housing authority in your area. You can make use of the housing authority's website to start off the application process. If you don't have your geolocation on, you can search for PHA near you in the

Search Box

.
Check out HUD's resource locator to find the local housing authority near you and to see what is available in your city of choice.
Making use of the map on the HUD website enables you to filter the search to your preference and get results specific to each office whether;
HUD Offices
Low-income Housing Tax Credit Properties
Public Housing Authorities
Multifamily Properties Assisted (Elderly and Special Needs)
USDA Rural Housing
Public Housing Buildings
Public Housing Developments
Homeless Services/CoC Grantee Area
Follow these steps: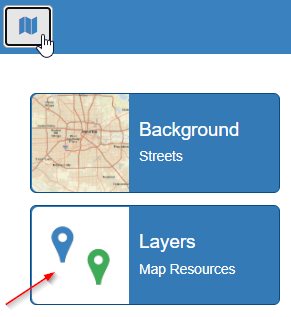 5. If you want to get in touch with the HUD office nearest to you, click on the Phone Button

and it matches you with the nearest HUD office to your location provided your geo-location is enabled.

Affordable Housing Heroes Special Tip: Apply directly to Affordable Housing Apartments! DO NOT just wait on your local housing agency or authority to open waiting lists or respond to your application (not many applicants know this BUT following the steps below could greatly improve your journey and odds of getting applying and being approved to affordable housing assistance).
If you are tired of dealing with your local Public Housing Authority (PHA), whom might be very much overwhelmed and delayed in replying to Housing Voucher Applicants, then apply directly to Low Income Housing Tax Credit Properties using HUD resource locator, should be your next step.
Use HUD resource locator and choose the first option "Find Affordable Housing Opportunities Near ME." Search your area for purple icons on the map for: " Low Income Tax Credit Properties" click on Properties on the map nearest to you. Apply to all properties that you are comfortable with living in.
Contact the property management company. HUD may only give you the name of the property. You will need to google the name of the property to get the properties website and contact info.
Each property may have their own eligibility requirements, so it's important to read the application carefully and provide all required documentation. You do not need to be approved for a HUD voucher to apply but you will need to qualify for the property by applying and being approved through properties own approval process.
Low-income Housing Tax Credit Properties will also accept (HCV) Housing Choice Vouchers! If you were already approved by the PHA for a Section 8 voucher, then this is a great way to find a landlord that will accept your Section 8 Voucher. Contact the property to confirm and apply.
If you do not have a voucher you can contact the Tax Credit Property and apply directly to the apartment building or leasing company. This means you DO NOT have to wait on the PHA to get back to about your application for Section 8, you can continue your search for affordable housing by applying to each tax credit property in your area!
What are the Housing Programs on HUD's List?
These housing programs may be administered through the city or county housing agencies with backing from HUD. The housing programs vary in their requirements and the payment of the rental fees also.
Generally, the government subsidizes the housing fees to be able to accommodate as many households as possible. Let's take a look at some of the available housing programs.
Public Housing
A HUD program that provides subsidized rental housing to low-income households that apply and qualify. Housing resources are provided in the form of a dedicated apartment development or building for applicants of the program to reside. You will need to apply through your Public Housing Agency. Typically you are then put on waiting list. You can use the methods above and search for Public Housing Building Near you using HUD's resource locator. You can also apply for Public Housing and Tax Credit Properties or multiple assistance programs, you are not limited to only one application.
Section 8
The Section 8 Housing Choice Voucher is a government housing program that is used to assist low-income households with paying part of their rent.
To begin your application for this housing program, you must first contact your local housing authority before proceeding with the procedures outlined above.
Once you have been approved for the housing program, the local housing authority calls for an interview or briefing before the section 8 voucher can be handed over.
This voucher shows that you have been approved to benefit from the housing relief program. If you don't have a rental facility available upon getting the award of the voucher, the agency gives you a minimum of 60 days to find a rental facility. The money received in the section 8 voucher is paid directly to the landlord of your rental property every month.
Public Housing
Public housing is also provided by the federal government through HUD to make affordable housing available for low-income families, individuals, people with disabilities, and the elderly.
To qualify for the public housing program, the applicant must currently earn less than 80% of the area's median income. An application must be filled out with your local housing agency in your area to commence registration.
Section 202

– Housing for the Elderly

This housing program is specifically for the elderly in society with low incomes or those elderly who do not work anymore.

What HUD does here is partner with nonprofits to provide this type of housing for the elderly or households that have at least one elderly person in them.

When awarded the Section 202 housing, tenants would pay about 30% of their total income or as agreed with the agency for operating costs of the housing unit. To apply, you can visit the local housing authority to see if there are any available openings, or apply through the housing authority website.
Section 811

– Housing for People with Disabilities

Section 811 provides housing for low-income adults with disabilities or families with at least one disbaled adult.

Applications for this type of housing are also submitted through the local housing authority and when awarded the housing relief, tenants would pay 30% of their annual income or pay a budget-based rent as stipulated by the agency.

Just as it is with the other types of housing programs, there is a wait-list here as well, but with speculated preferences that may help to push the applicant up the list for a faster response.
How to Get Help Paying Rent
Not many people are able to qualify and get selected for the housing programs, so if you fall into this category of people who need help paying rent, you can contact your state or local housing finance agency or the local housing agency to get help.
Even if you don't qualify for any housing assistance from these agencies, they can help by referring you to a community organization or nonprofit in your area that can help.
Identifying and Solving Housing Discrimination
In the United States, property owners and landlords are prohibited from discriminating against people from renting or buying houses because of their race, religion, nationality, and disability. Housing discrimination is prohibited and regarded as a criminal offence if caught by the Fair Housing Act, set up by the government to curb this menace.
Landlords and property owners must be willing to provide suitable housing for everyone, notwithstanding their race, beliefs, or religion.
Any tenant who is denied housing rights or inability to rent a property due to the reasons listed above can take up the case and report such a landlord to the appropriate authorities, and justice is ready to be served to anyone caught in the act of home bullying.
To learn more about this app, check out HUD's Official User Manual
To go to the app click ? here